08.01.2016 "Sail Away Hamburg" Queen Elizabeth & Queen Victoria
11.30 a.m. Transfer to the Queen Elizabeth and our new home for the next 4 ½ months.
The evening sail away took place at 9 p.m. (21.00 hrs.) The Queen Elizabeth started her engines and the Queen Victoria that was anchored behind us drew up alongside of us and took over the lead as both ships sailed out of Hamburg on the Elba, of course accompanied by a fantastic fireworks display at 9.45 p.m. (21.45) from the grounds of Airbus which is situated on …the Elbe.
It was an exciting moment when both ships sailed side by side and passengers on both ships greeted each other and bade each other farewell and "Happy Sailings" from ship to ship across the Elbe.
Passengers traveling on the Queen Mary II from Southampton where on board the Queen Elizabeth and will transfer to their ship in Southampton when all three sister ships set out on their World Tours on 10th January. We hope to see another fireworks display in Southampton. That will be an exciting moment when all three sister ships depart on their World tours and return on the same day 4 ½ months later!
Queen Elizabeth - Cunard
World Tour - Sail-away Hamburg 8th January 2016
The History of Samuel Cunard and his ships.
The first two days have been tremendously interesting, just relaxing and listening to lectures and watching documentary films on Samuel Cunard and his shipping line.
Samuel Cunard started his business in 1840.  The Cunard crest originally came into being in 1879 when Cunard became a public company – The Cunard Steamship Company". Samuel Cunard was frequently referred to as the "Steam Lion". The crest contains a lion´s head turned towards us, a change which would have been deemed necessary as a Royal Insignia could not be produced exactly. The crown was appropriate for a company established under government contract.
The original Queen Elizabeth started her maiden voyage in 1938. The Queen Mary had made her maiden voyage 4 years previously in 1934.
In 1938 when the Queen Elizabeth was christened our present Queen Elizabeth was present as Princess Elizabeth.
In 1967 just before the original ship "Queen Elizabeth" ended her sailing days, plans were launched for the QEII (Queen Elizabeth 2) This would be the 122nd ship that Cunard had built. It was planned for 1650 passengers.
At the time this ship was built, travels by sea were "out". Travel by "Air" was in.
This meant difficult years for Cunard. However, over the years the QEII turned out to be a most successful of the Cunard passenger ships. She was also the fastest and was able to travel 26/27 knots.
The original ship "Queen Elizabeth" was sold to China and unfortunately destroyed in a fire in Hong Kong in 1972.
In 1968 The QEII was christened but started her maiden voyage under commander Warwick in 1969. This ship was very different from previous ships and in the 60`s style. Bright, deep red and orange colours. Not at all traditional.
In 1982 came the Falkland Island war. The QEII was used for transporting soldiers during this war.
In 1990 Cunard celebrated it´s 150 years of standing on the QEII. The Queen and many other guests came on board for this occasion.
In 1994 the QEII needed a new outfit! She was completely re-furnished.
In 1998 Cunard sold to Carnival. Just after the sale plans were made for a new ship and this ship was the Queen Mary II.
The Queen Mary II is a most successful ship and loved by many world wide.
Thereafter came the Queen Victoria. Her maiden voyage was in 2007.
In 2008 it was decided that the QEII had to end her years of service. Repairs were getting too expensive. Queen Elizabeth herself came on board to bid this ship, which had been sold to Dubai, farewell. An extremely sad moment for many people.
2010 – The new ship "Queen Elizabeth" was ready. This ship had been built in Italy in only six months and was completely ready on schedule. This is the youngest of the Cunard passenger ships. It was decided that this ship should also be named "Queen Elizabeth" and not QEIII. Queen Elizabeth again christened this ship. She had been present at all three christenings.
On 07.07.2015 the "Queen Elizabeth" set sail from Liverpool to America.
On exactly the same day in 1840 Samuel Cunard had set sail from Liverpool to Halifax on his ship the "Britannia". Samuel Cunard came from Halifax.
Queen Elizabeth January 2016
A wonderful ship. There are approx. 2000 passengers on board, which you do not feel and see. It would seem there are only a few hundred. Everything is so well spread out and organised. The theatre on board is magnificent. We are looking forward to enjoying the entertainment on board this beautiful ship. It is truly a ship to feel comfortable on.
Take a look at what I offer - Queen Elizabeth
Activities on board Queen Elizabeth during the 2016 World Tour
Sail-away - Southampton England / 10th January 2016
Elizabethan Ball / 10th February 2016
Paddle Tennis - Activities on board the Queen Elizabeth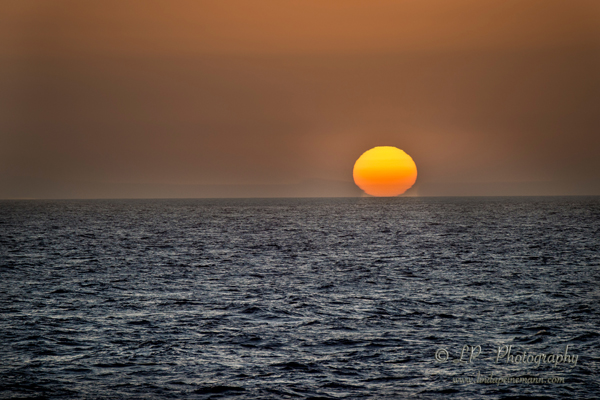 19.01.2016 Pollywogs crossing the Equator
Evening Invitation for World travelers